Worldwide Products LLC Presents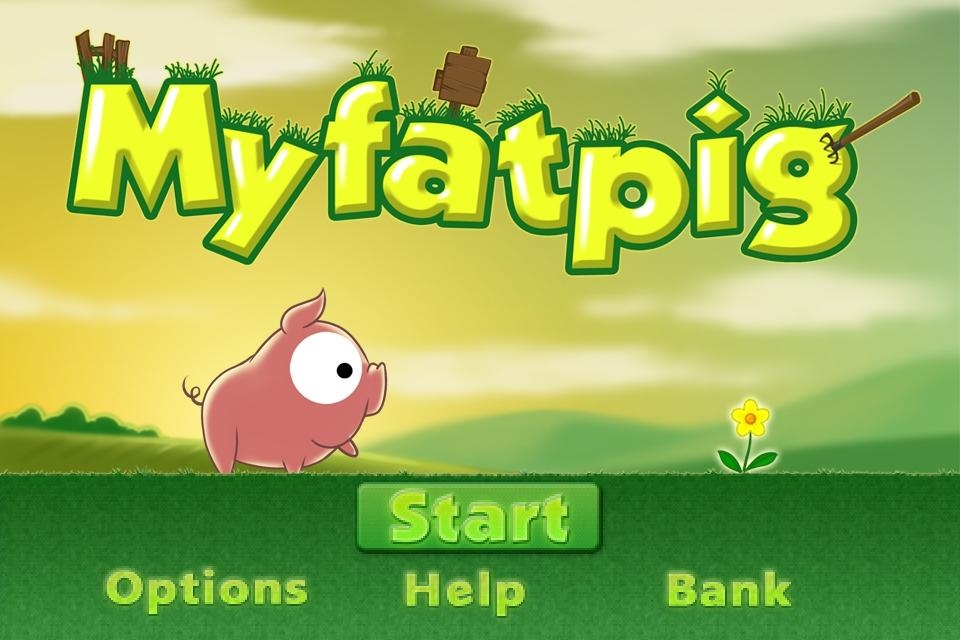 MyFatPig The Game

The MyFatPig game app is now available for the iPhone, iPad, and the iPod Touch. We hope you enjoy the game and the challenge of collecting enough coins to win your coupon code thats worth 10%-15% off your in-store purchase.
Report A Bug If you discover any problems or bugs while playing the game please click this link and fill out the form describing the bug.
Game Suggestions If you have played the game and have suggestions that would improve our next version we would appreciate your input by clicking on this form and leaving your comment, it could be worth up to 20% off your next purchase in our store if we like your idea.
Basic Game Play:

Tap the screen once anywhere on the field of play to move the pig where you want the pig to go. Tap the screen twice on any plant to make the pig eat the plant. Once the pig eats the plant then a coin will be revealed somewhere on the field of play, then tap on the coin once for the pig to collect the coin. Each coin has a value of either 1, 5, or 10 points so collect enough coins to get 1000 points and then you can convert those points into a coupon code to apply at checkout at the online store for myfatpig.
Sounds easy right, it is unless your pig gets stabbed by the farmers pitch fork or if you get close to that crazy scarecrow or get near the mudpuddles while your pig is running from the farmer. These are some of the obstacles you will need to overcome while trying to collect your coins.